Fineline Road Marking; experts in the installation of permanent and temporary surface markings.
CONTACT US
As Guernsey's leading road marking company we specialise in high-quality, anti-skid, paint and thermoplastic surface markings for;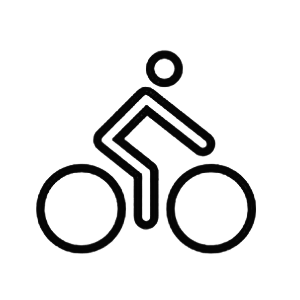 Roads, Cycle Lanes & Pedestrian Crossings
Fineline's team has carried out work throughout the island performing specialist treatments from road markings to anti-skid surfacing.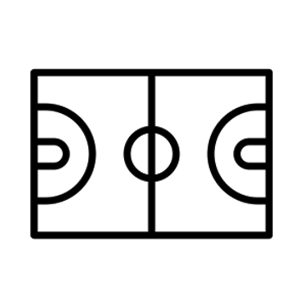 Sports, Hotel & Leisure
From tennis and basketball courts to athletic arenas, we can help design and paint old court markings to increase the safety and improve game play.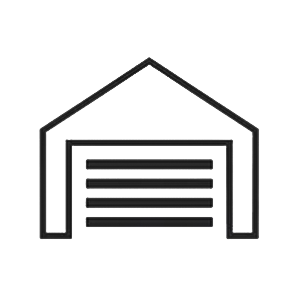 Retail, Underground & Warehouses
Fineline can deliver a wide range of line marking for supermarkets, businesses and warehouses, including custom markings for signage and the installation of speed bumps and wheel stops.

Car Parks

Your car park is one of the first things a client sees, so you need to ensure it looks sharp and clean. Fineline can give your car park a refresh whether that's new bay markings, zoning or creative markings that promote your business.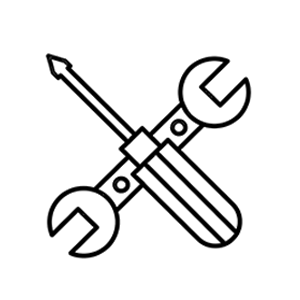 Maintenance
At FineLine, we have always been committed to meeting your needs and providing high-quality services. With our latest expansion, we aim to offer a comprehensive solution for all your property maintenance requirements.  
Our flexible working hours which includes weekends means we will work at a time that suits you to ensure there's minimal disruption caused to your business. So, whether your car park needs a new lease of life or your sports hall needs a refresh, drop us a line or give us a call.
FineLine has been in operation since the 1990s. Following the founder's retirement we took over the company and saw the opportunity to inject new life into the business.
Since then we've invested in new line painting machinery and equipment, enabling us to mark out sports courts and halls.
 We've had the pleasure of working on some fantastic projects, including;
Elizabeth College's indoor and outdoor sports courts

Rohais and Admiral Park Waitrose

Albert Pier

Rock Health

The new Premier Inn roadways and car park
We take pride in the work that we do and look after our customers, they come first.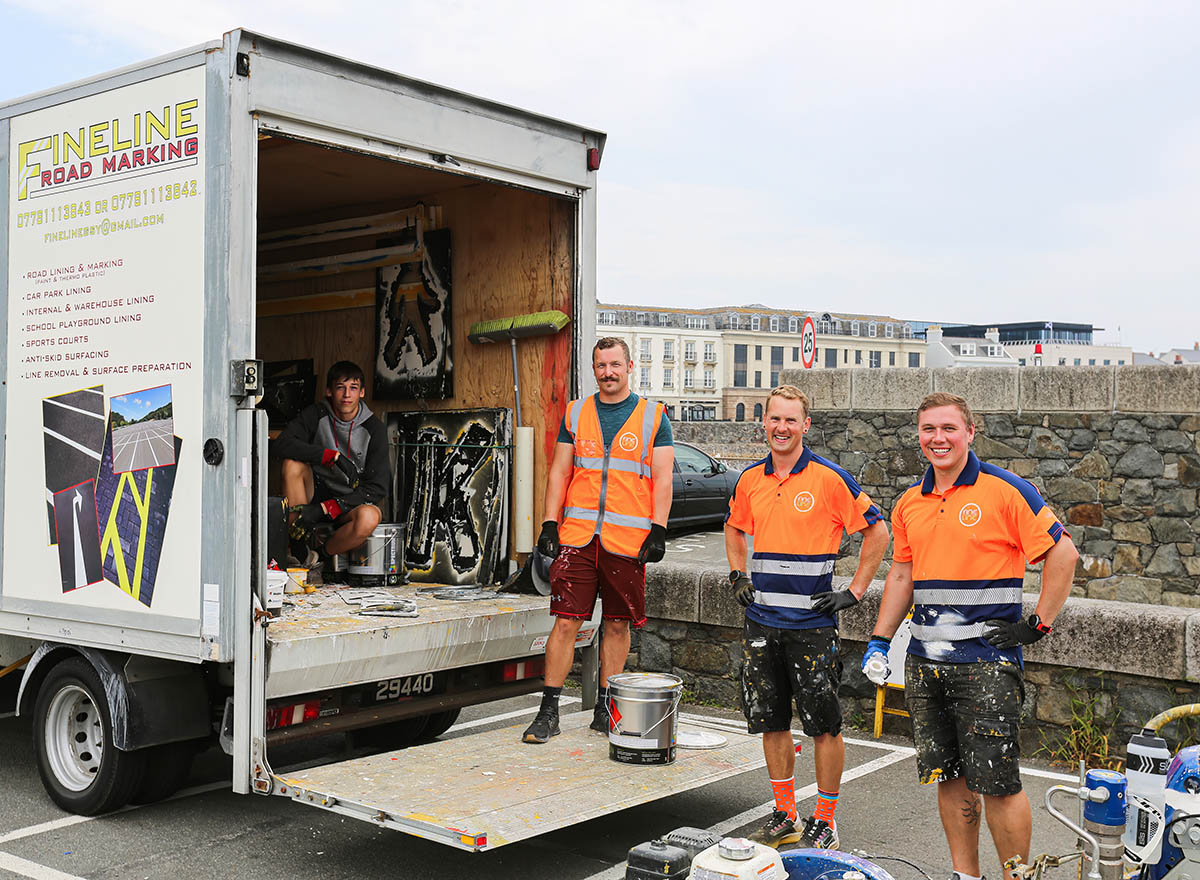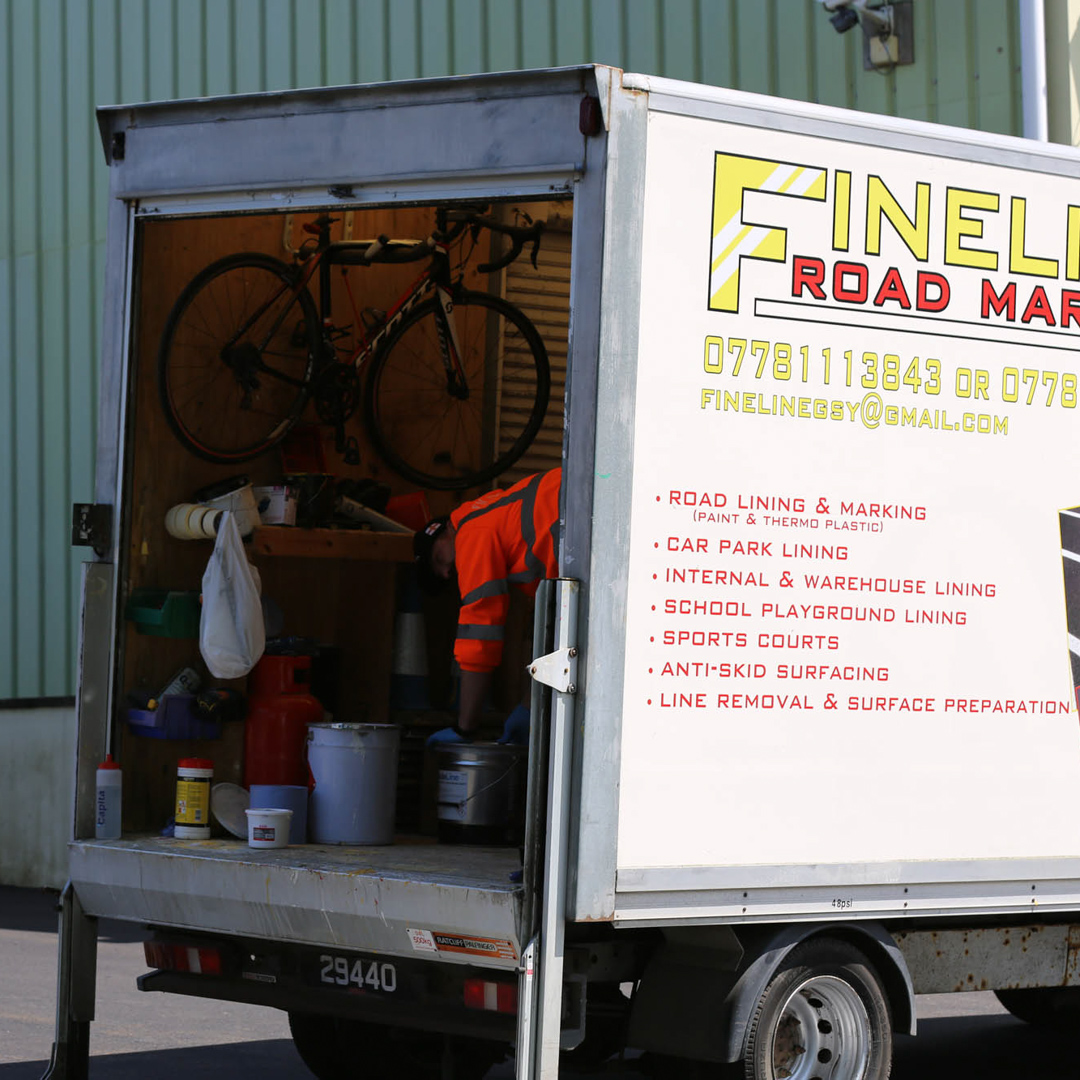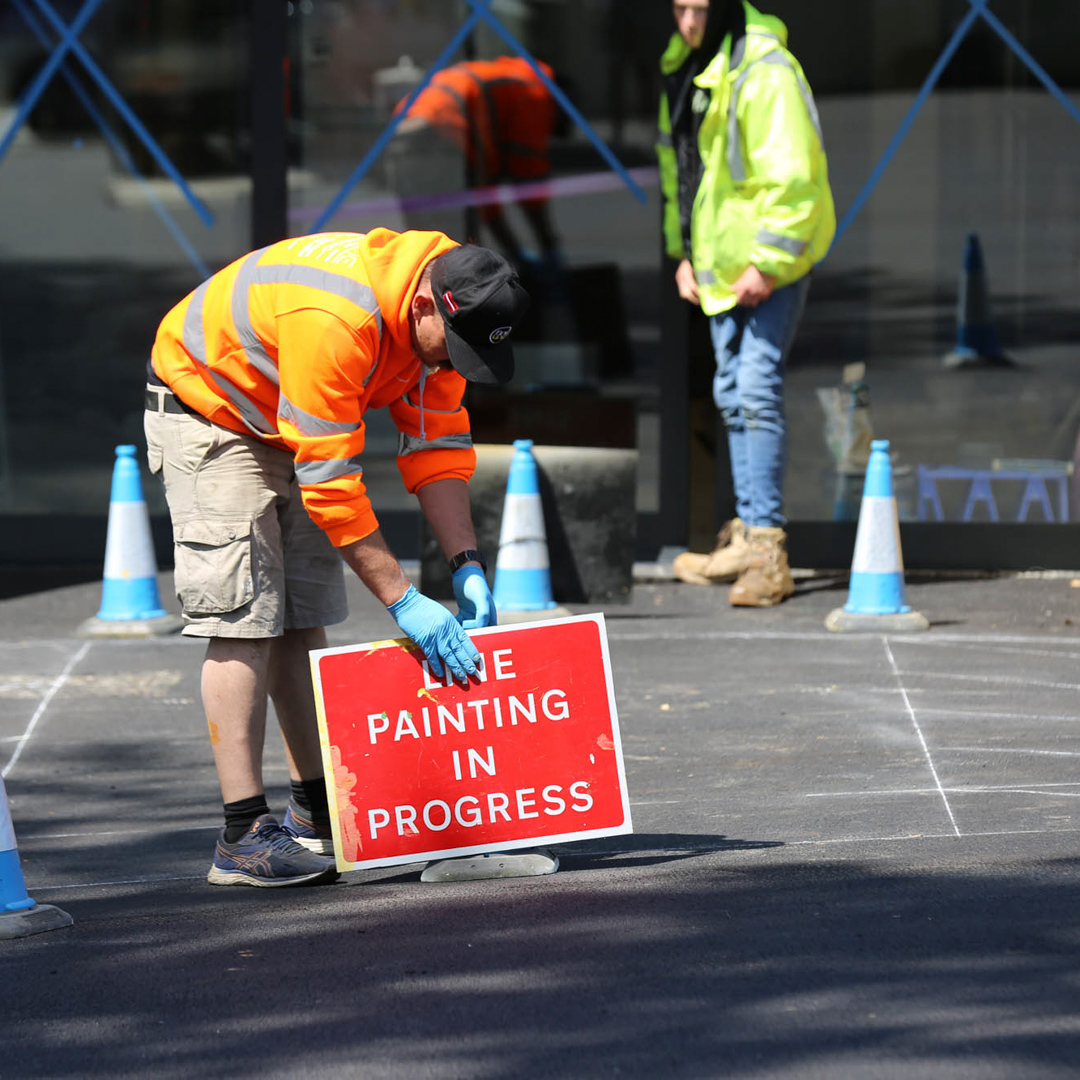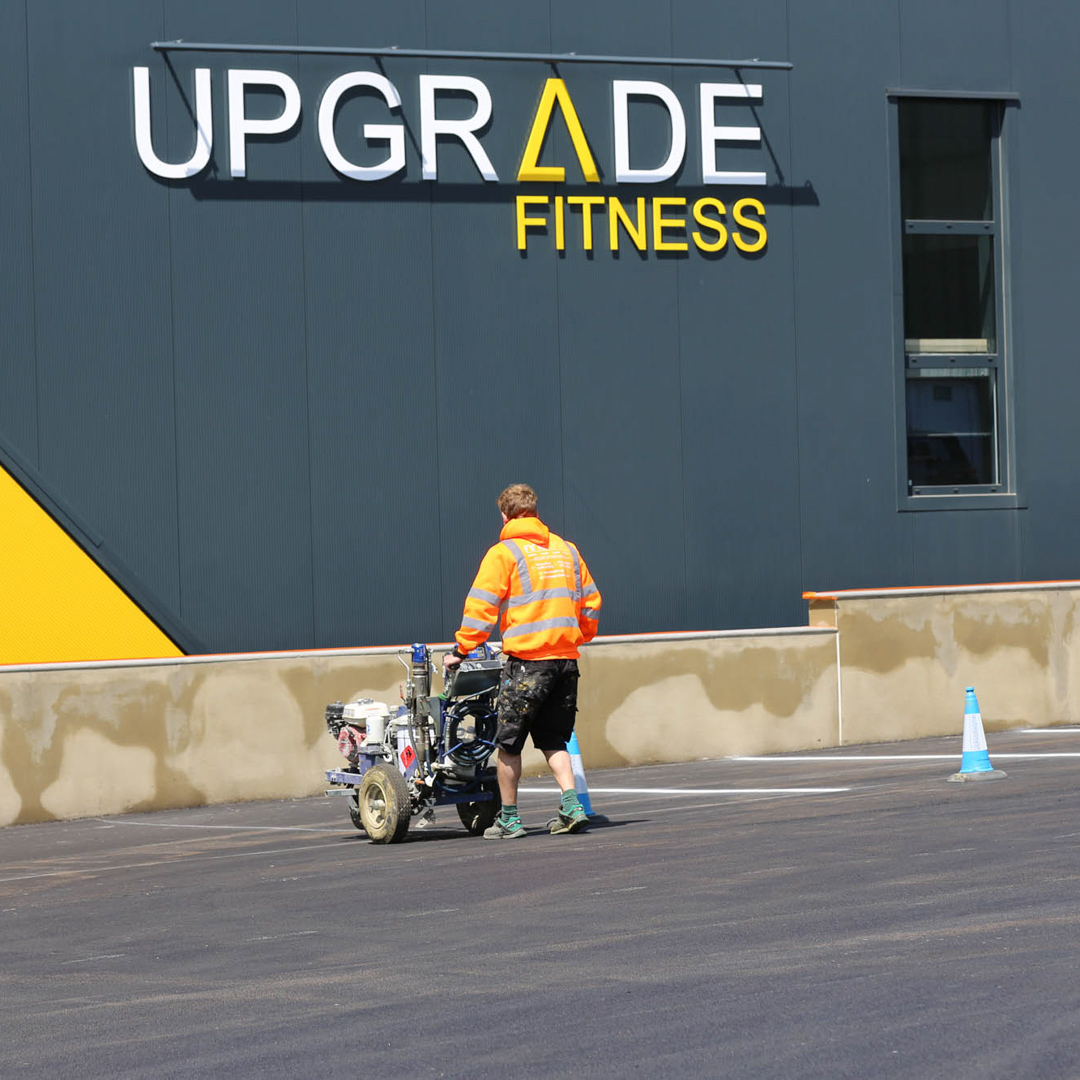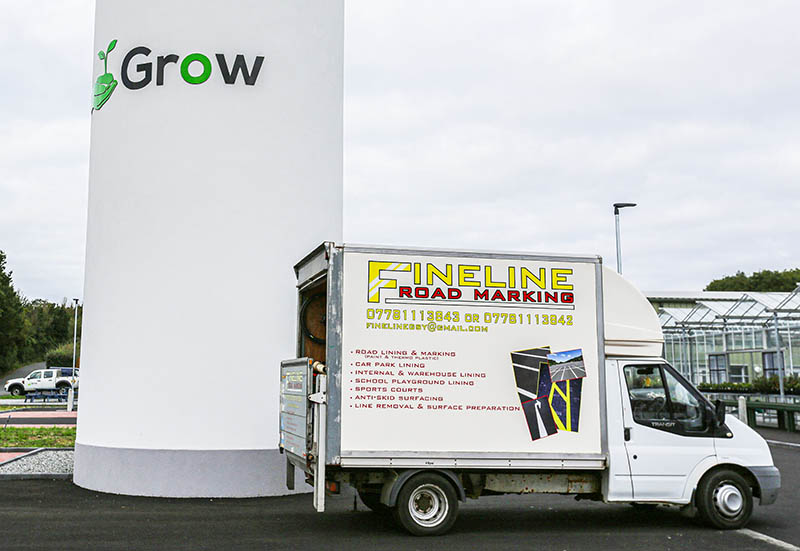 Outdoor Sports Court
FineLine transformed this unusable dull tarmac court to a vibrant well defined multi-sport court. The green 'Courtcote' treatment paint used on this project was not only sympathetic within the prestigious surroundings but also met the clients' health & safety requirements of a slip resistant surface.
Distribution Warehouse
 Our clients primary concern on this project was creating a safe work environment for their staff. Following a brief regarding the necessary health & safety requirements we were able to provide clear visible walkways, parking bays and well defined restricted areas.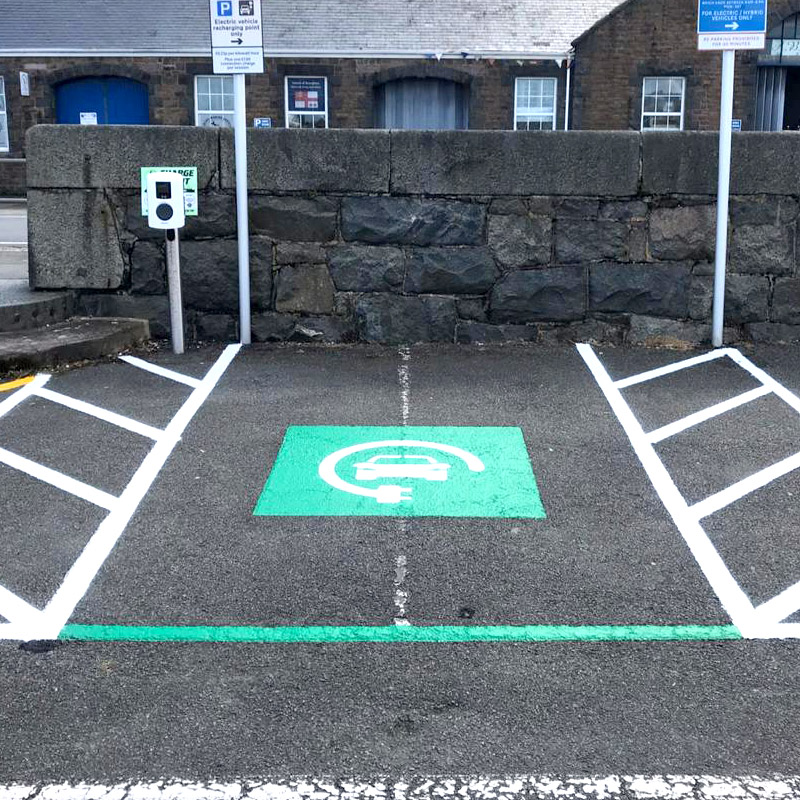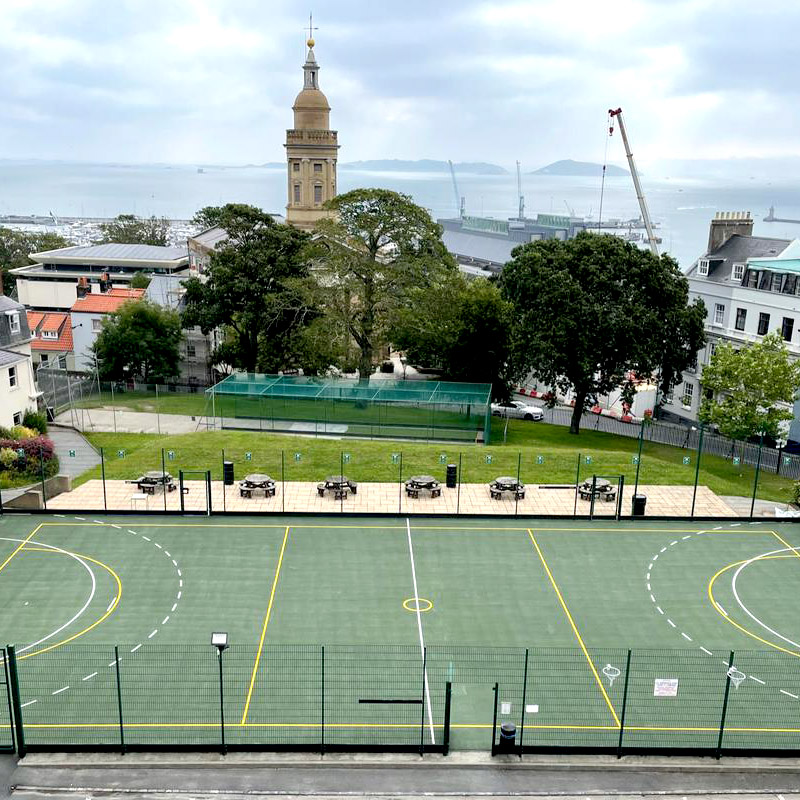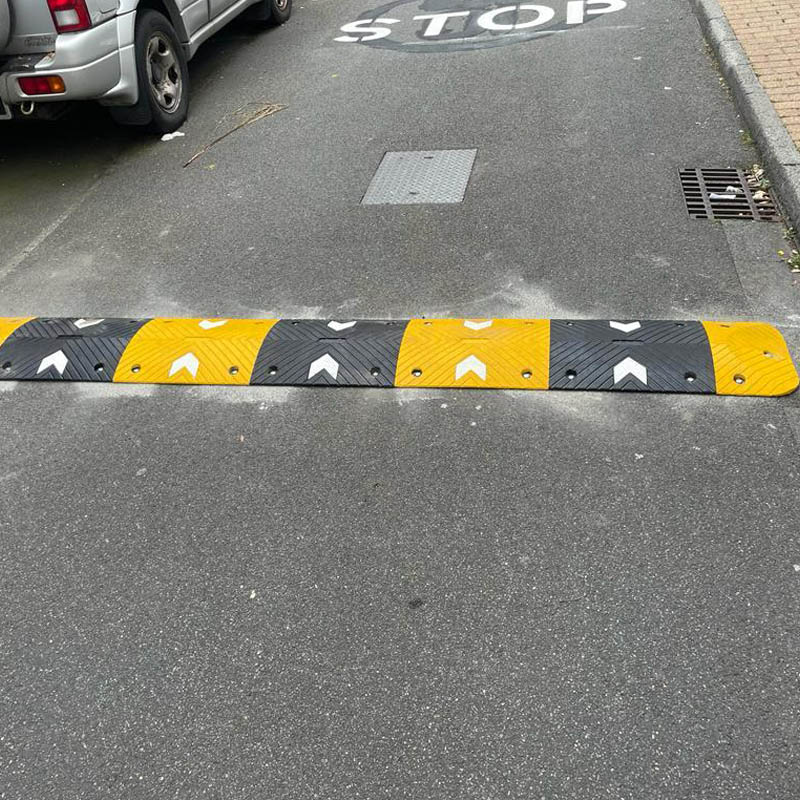 FineLine Road Marking Ltd
Experts in the installation of permanent and temporary surface markings.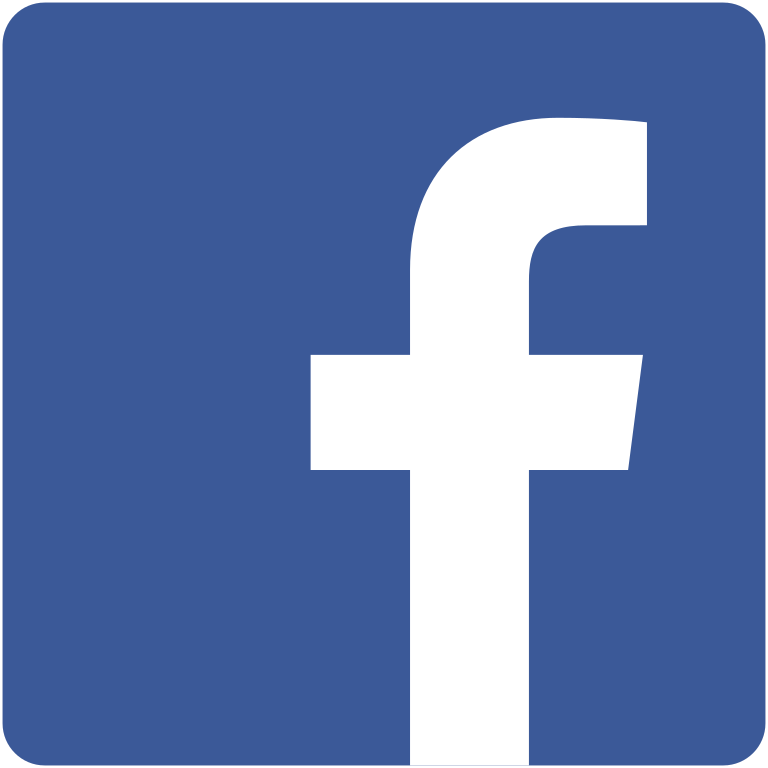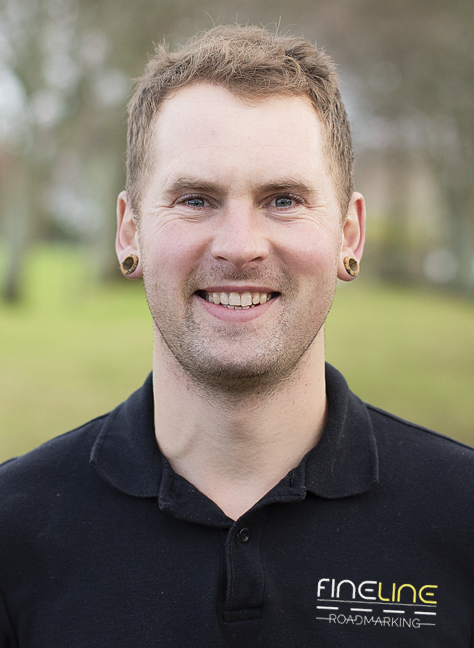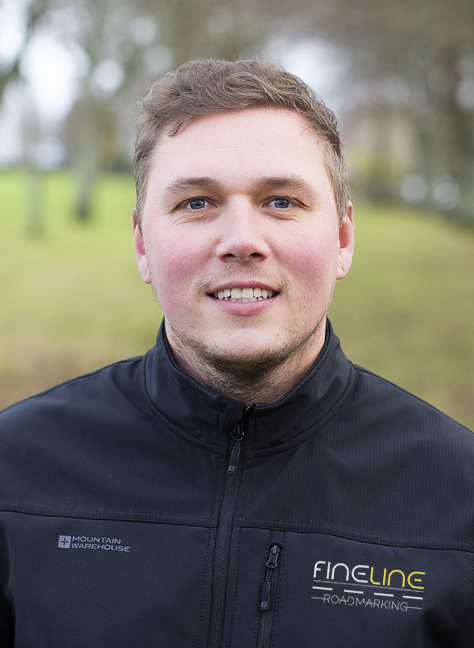 Phone Aigars
07781 429841
GUERNSEY ROAD MARKING for CAR PARKS, ROADS, CYCLE LANES & PEDESTRIAN CROSSINGS, SPORTS, HOTEL & LEISURE, RETAIL, UNDERGROUND & WAREHOUSES,